Broome County won the CHOW Thanksgiving food challenge. The challenge brought together state, county, and city employees in a friendly competition that, in turn, helped the community.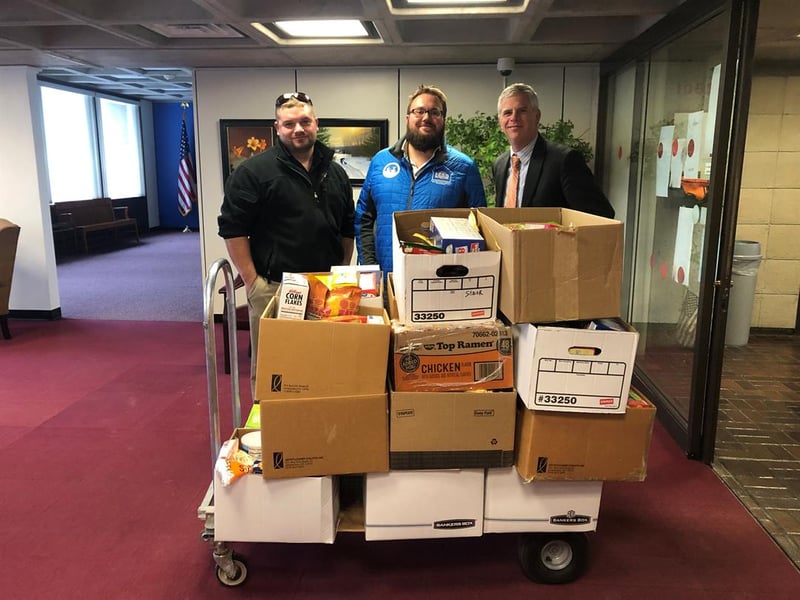 The competition ran from Nov. 12 to 14. Representing Broome County was County Executive Jason Garner, representing the State of New York was State Senator Fred Akshar, and representing the City of Binghamton was Mayor Rich David.
Community members and government employees donated non-perishable food items to help families in need through CHOW.
CHOW says 1 in 8 people and 1 in 5 children in Broome County are food insecure. CHOW Director Jack Seman says the months of November and December are especially difficult when families are dealing with additional expenses like heating their homes, which can take away from their food budgets. With the help of partner agencies, community meals and nonprofit organizations, CHOW is able to distribute over 2.2 million pounds of food each year to those who are in need.
For those who don't have the time or means to go shopping at the grocery store, donations can be made online Here. For every dollar that is donated, CHOW says they are able to distribute four meals to families in need.