BROOME COUNTY, N.Y. –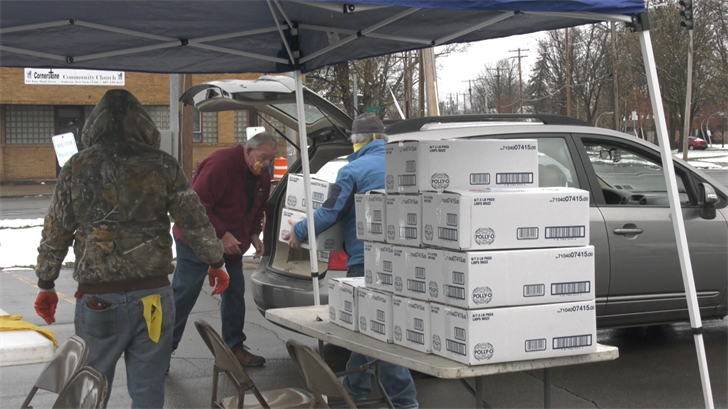 Members of the West Corners Lions Club spent their day loading up their cars and distributing emergency food kits to nearly 100 Broome County families in need.
Box recipients were referred by the Union-Endicott school superintendent to help families with school-aged children who relied on the breakfast and lunch programs.
Each CHOW box is intended to feed a family for up to 5 days. The boxes include breakfast and lunch meal kits, canned food and other non-perishable items.
For those looking to volunteer or donate to the CHOW program, more information is posted on the BroomeCouncil.net website.
http://www.wicz.com/story/42022595/local-charity-organization-distributes-chow-food-boxes-in-unionendicott