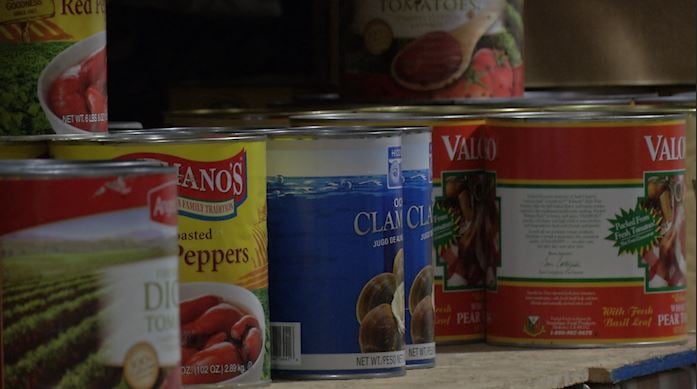 The 27th annual Letter Carriers 'Stamp Out Hunger' Food Drive, is a nationwide campaign that took place on May 11th, collecting over 53,000 pounds of food for local organization CHOW.CHOW with the help of local letter carriers, left plastic bags in residents mailboxes reminding them of the drive which Jack Seman, CHOW Director says, was influential in helping break the donation record.
Seman says that Stamp Out Hunger has continued to grow every year bringing in 20,000 pounds of food his first year and continually growing except for the one year they did not have a bag sponsor. That year the organization would bring in their lowest amount of donations with 8,000 pounds.
Food raised from "Stamp Out Hunger" helps millions of struggling families throughout the United States and according to the Broome County Council of Churches the food drive is the country's largest single-day food drive.
Broome County is currently home to 16,000 people who rely on food programs such as CHOW and that 1 in 7 individuals in Broome County are fighting hunger.
Seman says, "The event is held on the second Saturday of May every single year just before the start of summer when food insecurities are at their highest, with no school-funded food programs and kids being home for the summer , putting a strain on families wallets".