VESTAL, N.Y. –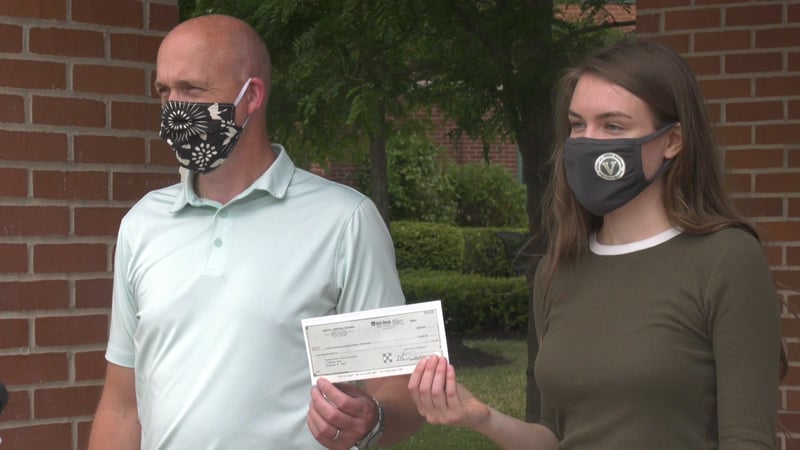 Vestal High School Graduating Class of 2020 has donated $5,000 to the Community Hunger Outreach Warehouse (CHOW), which will provide around 25,000 meals to those in our community. Every year, the senior class Vestal High School Gives back to the community with a donation to a local charity. In keeping with the tradition, this year is no different despite the ongoing COVID-19 pandemic.
Vestal High School Senior Class President and Salutatorian Catherine Deskur presented the check to CHOW Director Les Aylesworth, who says that acts like this are all about what CHOW stands for.
"We often talk about how CHOW stands for Community Hunger Outreach Warehouse, and this demonstrates how the community rises up in times like this to help the community." Says Aylesworth
"We really wanted to do something that would make a difference. We had class meetings where we met with everyone else in the senior class and they all agreed that it was super important for us to feel like we were making a difference because even people in our class are being effected in major ways by this pandemic." Says Deskur
Deskur also says that she and the entire senior class could not have done it without the help of their administrators, as well as other members of the student office, Claire Lee, Hannah Krauss and Xandria Heidrich.
http://www.wicz.com/story/42296459/vestal-high-school-gives-back